Jasmine wasn't kidding when she said this would be one epic adventure. In fact, that's a HUGE understatement. Day one was incredible. Day two was unbelievable, quite literally. Like we (the other attendees and I) can't believe it. We were out to eat afterwards just trying to take it all in. The four others by the way, are the coolest ever. Learning new incredible things is extremely fun, but learning it alongside others is even better. So if you haven't checked out
Sachin's
,
Audrey's
,
Victoria's
or
Stephanie's
blog, you seriously should.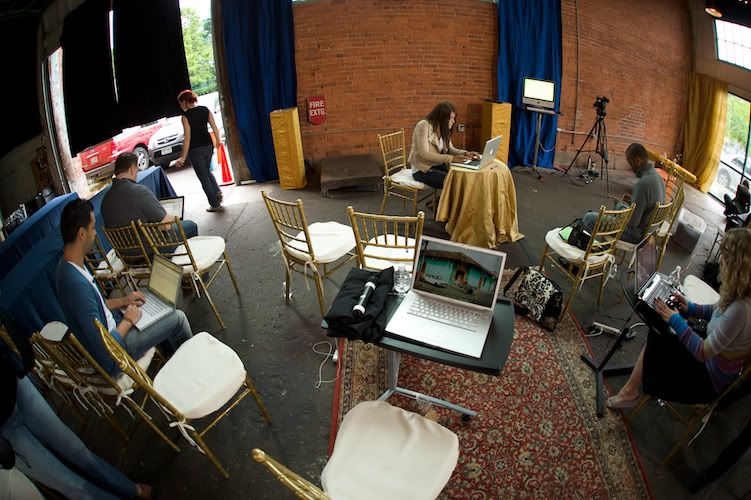 Right before we start. Funny how everyone here is on their laptop or phone.
I want to touch on a few of my favorite aspects of the day, show some behind the scenes pics, and talk about the greatest things that I'm learning. Kind of a giant recap of sorts. But again, first before anything…huge thanks to the CreativeLIVE team. And Jasmine and JD, you guys just continue to amaze me and I'm pretty sure everyone else. HUGE Thank you. You're so generous with your life, your love and your passion. I've had the time of my life so far.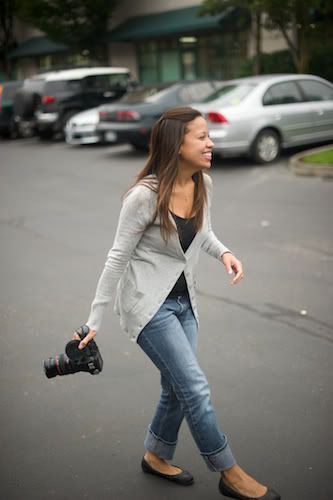 Having fun out in the parking lot before we started.
Recap! If you missed part or all of today, then you're seriously crazy not to buy the workshop, even JUST for today.
Again, HUGE theme: Attract or repel. This is monumental to me, since I've always felt you have to try to appease everyone, which makes it REALLY hard to be yourself. If you are TRULY yourself, you will attract amazing brides, and repel the ones that might just not be the perfect fit. "My brides hire me to be ME." – Jasmine
Another theme: CREATE!! Create conversation, create connections, create BUZZ!
Organization. I am blown away by how organized Jasmine is, even down to the way she shoots.
80/20 rule. A thriving photography business is 80% business and only 20% photography. Interesting that most people (especially me) invest most of their time, energy and money into improving their photography without any investment into learning the business side of things.
KEEP CONTROL of the day. You lose control, then you lose confidence, and if you lose confidence, then your bride and groom lose confidence in you and their wedding pictures. If you are not confident in your shooting, you will NEVER get confidence from your clients.
Let your brides know that it's ok to feel and be beautiful. To even be gorgeous, stunning and even hot! Communicate with your brides! Show them, instruct them, LAUGH with them, and don't be afraid to be yourself and make a fool of yourself.
VIRAL MARKETING. Don't even get me started on this. What are your thoughts?
Same Day slideshows = same day evangelists. LOVE it! "Create Don Kings!"
And my three words. Jasmine asked us all to pick three words that described our brand, our experience we want brides to have when they look at their photos. I am still exploring with different words, but when asked on screen, I said Evocative, romantic and dramatic. Almost there. Needs a little fine tuning.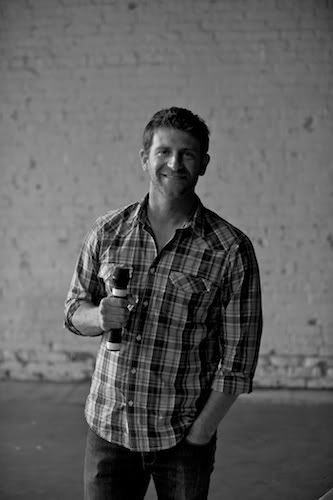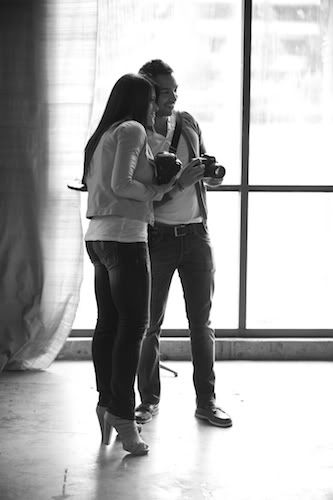 Chase getting ready to go live, and Jasmine and JD smiling for a picture.
These are honestly just a FEW things, maybe 3-5% of what we've been learning. There has been so much and I'm sorry that this blog post is so long. Actually, no. I'm not. Today has seriously be remarkable for everyone, and a few sentences here and there just wouldn't cut it. Honestly, if you haven't tuned it yet, you need to. Tomorrow is the wedding and will be broadcast live.
Now just a bit about the day. Two main words come to mind. Learning and laughing…a lot. Jasmine is so fun to work with and is seriously a fireball of energy. How she does it…no idea. But she does, and she OWNS it. Seeing her work in action is like magic.
LOVING window lighting. I'm just experimenting here with light.
As for the photos, you'll notice all the photos today on the blog are "behind the scenes" kind of photos. I don't want to post any pictures of Billy and Laura until Jasmine has posted her own images, but I was given 5 minutes to "work my mojo" in the spotlight. Good flippin' night was I scared. Terrified. I had a silhouette/rim lighting idea in my head that I wanted to run with, something that I haven't really done before which made it even more nerve racking. After watching it back, I made a ton of mistakes, and there are quite a few things I would do differently, but I'm still super excited about the shots I got, which I'll post as soon as Jasmine posts photos of the First Look.
Today was truly enlightening and inspiring. Billy and Laura were absolutely beautiful and were perfect. I can't wait to talk more about them when I post my pics. They're an incredible couple. Good night and hope you tune in tomorrow for the LIVE wedding
here
.
I think my favorite moments are right after the camera and live feed go off. Everyone relaxes and cheers and the laughs break out and everyone just mingles. Here's a shot of everyone just hanging out afterwards.